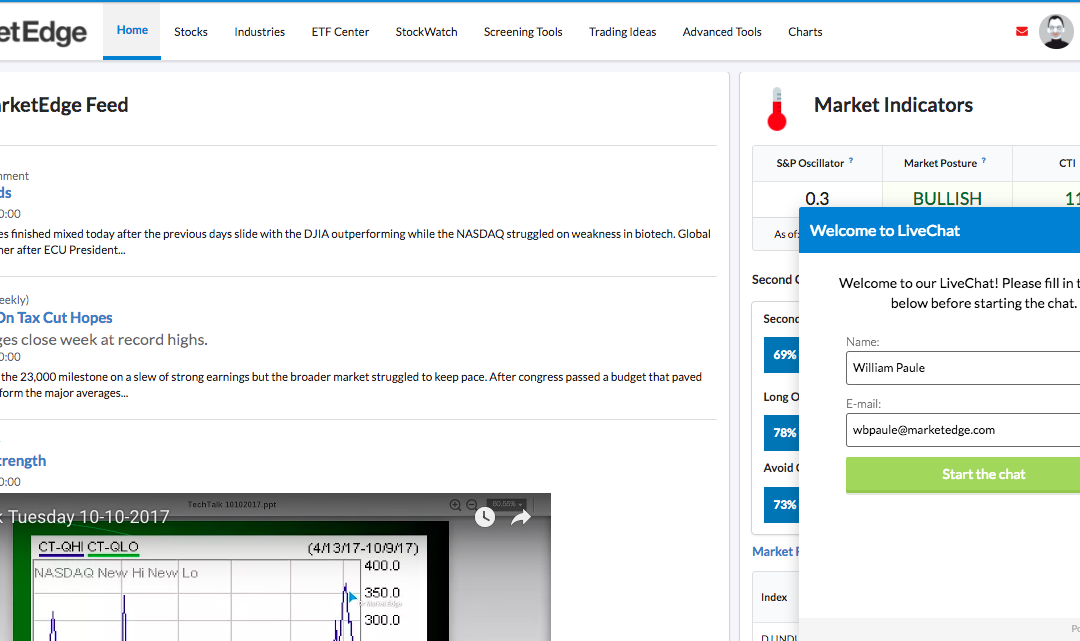 If you are having problems on the site, Live Chat site support is now available directly on every page during normal office hours.  After hours you can leave a message that is added to the support queue.  It is a quick and easy way to ask a question and get a fast...
Why:  The First MarketEdge website launched over 20 years ago and introduced individual investors to the award winning technical analysis that was previously only available to large Institutional Investors through our Traders Edge product.  Since then, the...
Our Goal:  Provide a modern user experience to better showcase all of the great content available on marketedge for new users while keeping familiar tools easily accessible for our long time subscribers.  We have a very diverse user base from small...
Our Process: We started by looking at the most popular sections of our site and seeing how the majority of subscribers were actually using MarketEdge.  Next we analyzed our support calls and emails to find out where people were having troubles and see what...
Result: Updated User Experience New Home Page combines Home and Markets for a single place to get started - Indicators on Home Page (CTI, Posture and SRO) - Market At A Glance - Rollover Charts on Symbols everywhere on the site -Add to stockwatch from...