Industry Groups and ETF Center have been totally redesigned to give you faster access to the analysis you need.  They work the same way except that Industry Groups provides individual stock analysis by Industry Groups and the ETF Center provides ETF Analysis by Category.
What Is New?
Expanded Category/Group Lists

We greatly increased the number of ETF Categories and Industry Groups

Rollover Category/Group Charts

Roll Over the Category or Group name to see a quick comparison of the Group vs the S&P 500

Quick-Glance Category/Group Strengths

In the right sidebar we now list the number of Groups in each Strength Category.

Drill down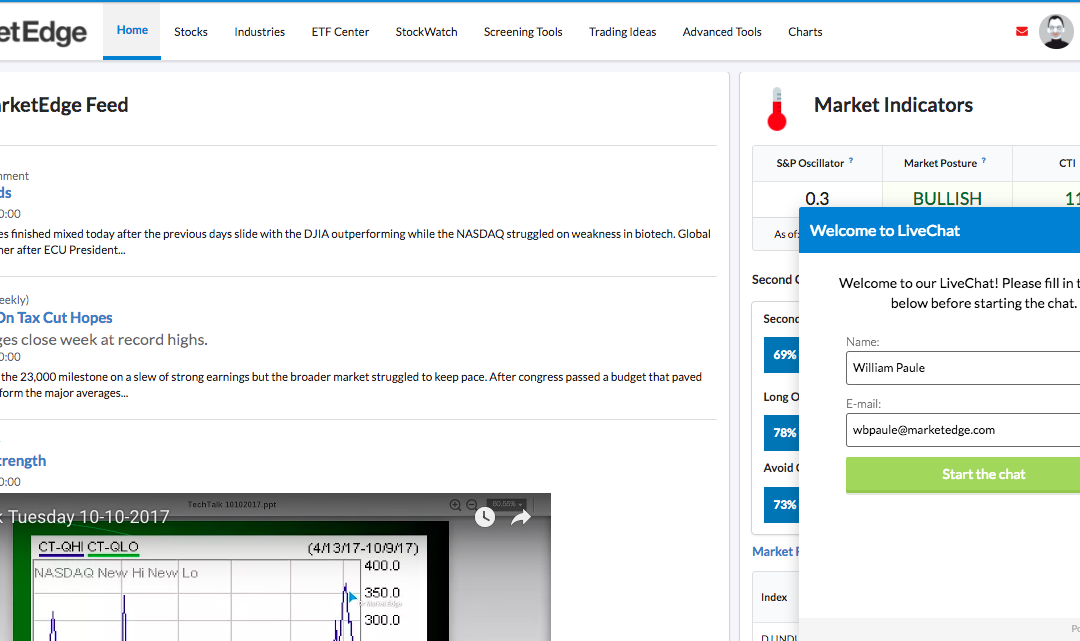 If you are having problems on the site, Live Chat site support is now available directly on every page during normal office hours.  After hours you can leave a message that is added to the support queue.  It is a quick and easy way to ask a question and get a fast...
read more