MarketEdge has always provided a huge variety of technical analysis tools to help you find the right stock at the right time but sometimes you wanted a way to easily change the layout to fit a particular type of analysis you are doing.  The New Manage Report Format give that to you in an easy drag and drop interface.
What Is New?
Create and Edit reports with a simple drag and drop report builder
Set Custom Report as a default across the whole site
Change report formats directly on most reports
You can get to Manage Reports to create new formats or change your existing ones from two place:
 The Spreadsheet Icon on the top right of any editable report, just to the left of the report selector

Put image with arrow here

The Manage Reports page in the Account Management section – Click on your name or Account Info drop down in the upper right of the window, click Account Center from the drop down then on the new screen click Manage Reports in the right hand menu.

Screen Shot with animated gif
either the spreadsheet icon to the left of Custom Report Formats – Drag and drop report builder
Creating A New format
Editing A Format
Default Formats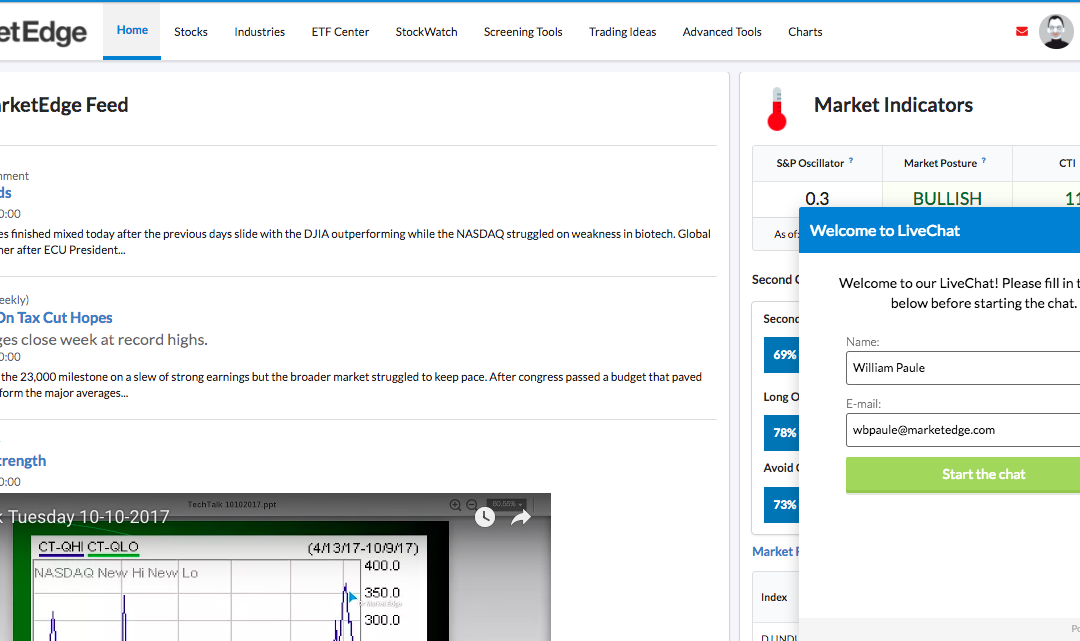 If you are having problems on the site, Live Chat site support is now available directly on every page during normal office hours.  After hours you can leave a message that is added to the support queue.  It is a quick and easy way to ask a question and get a fast...
read more